DIY Feather Extension
Coachella is right around the corner and we couldn't be more excited, however, pulling together the perfect festival outfit can get expensive. All the accessories and little details can add up quickly but you can easily make our favorite feather clip yourself! Channel your inner Vanessa Hudgens and add feathers to your bohemian locks. Here's how: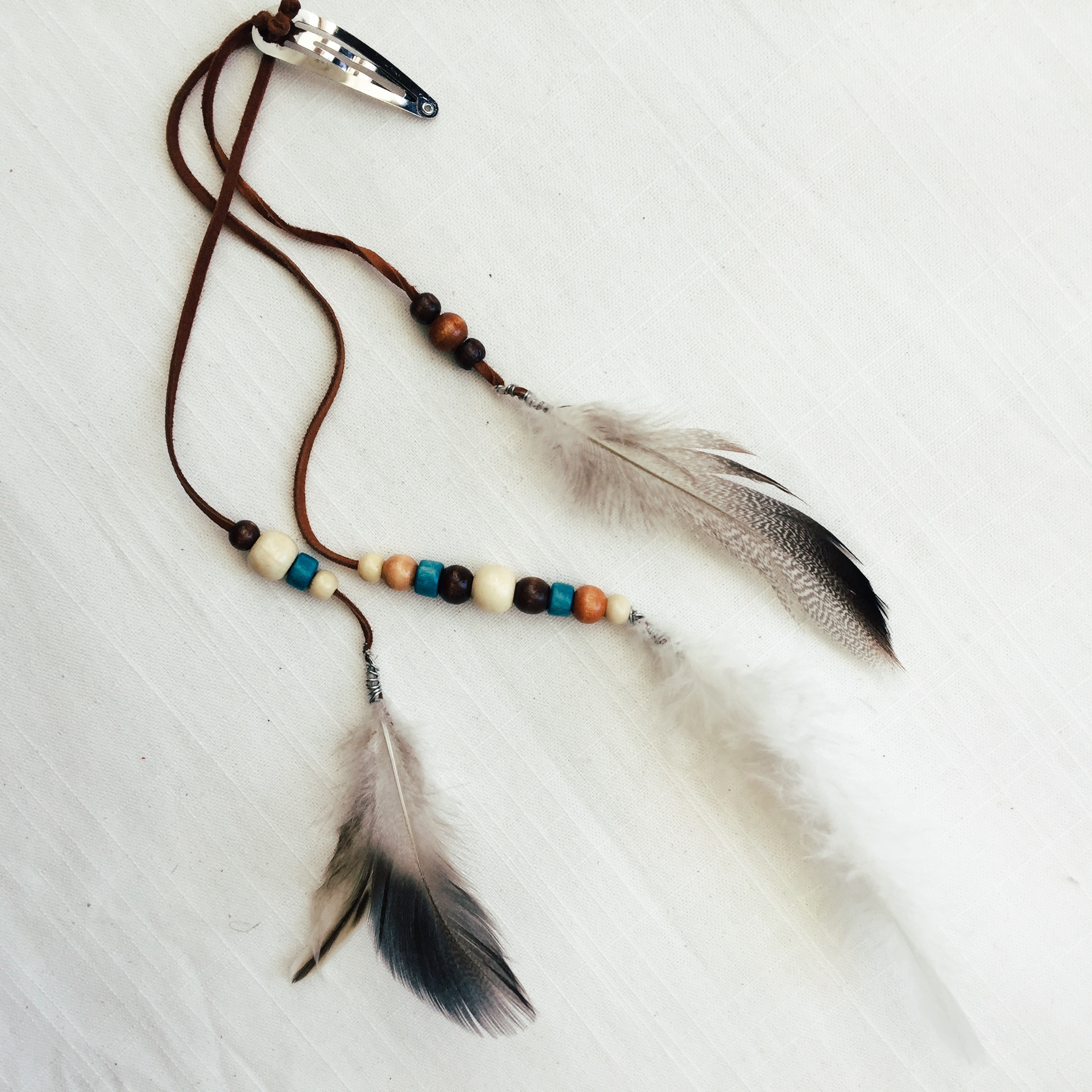 Everything you need you can find at your local craft store. Most items come in bulk so grab 5-10 of your closest girlfriends and craft together all for under $20.
Supplies:
Scissors
Wire Cutters
Assorted wooden beads- $1.99
Bag of feathers- $1.99
Hair clips; $0.99
String- $7.99 (for a spool)
Thin floral wire- $4.99
Start off prepping the supplies. Cut your wire into two inch pieces and your string to the length you desire. I suggest measuring it with your hair so it hits at a good length. We cut our string at slightly different lengths to put our three feather pieces at different levels.
Next we will attach the feather. Pinch your feather and your string together and wrap your two inch wire around them to hold them together. Make sure to keep it tight and either flatten the ends of cut them off so they aren't poking out.
Let's add a pop of color! Mix and match your wooden beads to add a funky festival flare to your feather extensions!
Time to finish them off and add them to the clip. It's super simple. These metal clips conveniently have three little holes, push the string through the bottom of the clip and tie a simple little knot right on top. And just like that you are finished.
Time to be a bohemian goddess. Make sure to take tons of photos and hashtag #threadsbabe
Happy Crafting! XX-Danielle Deaville